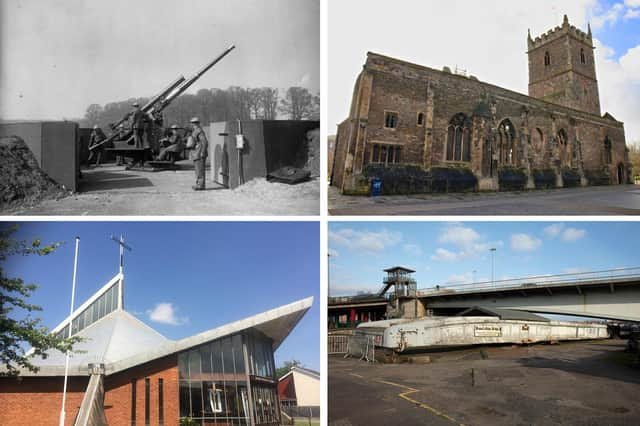 12 landmark Bristol heritage sites 'at risk': From churches to Civil War defences to a former asylum
Heritage watchdogs have drawn up a list of buildings and structures in the area which they believe to be 'at risk'
Published 10th Nov 2021, 12:49 GMT
Updated 10th Nov 2021, 13:11 GMT
Historic England has published its annual Heritage at Risk Register which focuses on cultural heritage properties and sites that are at risk of disappearing due to neglect, deterioration or decay.
The properties and sites are given a priority ranking, ranging from 'immediate risk of further rapid deterioration or loss of fabric' to 'repair scheme in progress'
The aim of the list to help guide local councils and the Government on where money should be allocated to support these landmark sites, and stop them from falling down.
Duncan Wilson, chief executive at Historic England, said: "Our heritage is an anchor for us all in testing times.
"Despite the challenges we have all faced recently, this year's Heritage at Risk Register demonstrates that looking after and investing in our historic places can bring communities together, contribute to the country's economic recovery and help tackle climate change.
"Our historic places deserve attention, investment and a secure future."
Here are 12 sites in Bristol included on this year's Heritage at Risk Register: